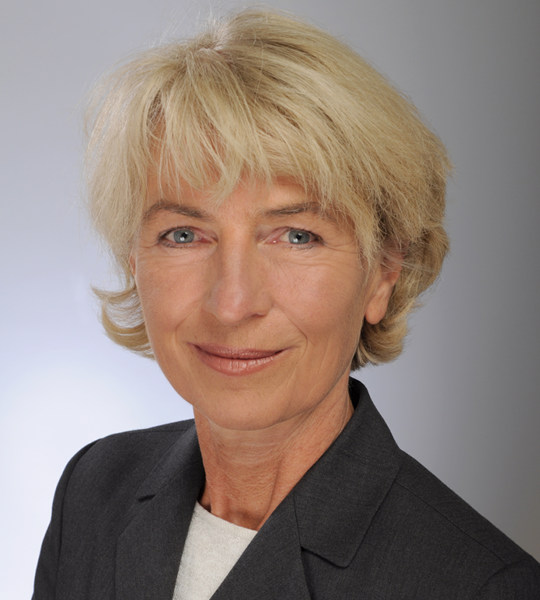 Elke Schlosser
(Certified specialist in industrial property law, Rechtsanwältin)
Contact

+49 89 927 298 45
Office participation
Elke Schlosser is a german attorney at law and "Fachanwältin für gewerblichen Rechtsschutz". She joined the office of RUSCHKE MADGWICK SEIDE & KOLLEGEN in the year of 2001.
Practice Areas
Elke Schlosser has since 1987 been admitted as a law attorney to the Bar Association for the Higher Regional Court of Munich and since 2007 also as a professional advocate for intellectual property. Already at the beginning of her career she specialised in the field of intellectual property and has since advised and represented clients in all relevant matters. Part of her long-standing career is also the extrajudicial and judicial representation in litigations regarding the infringement of trade marks, designs, copyright, patents, utility models or regarding unfair competition. She also gives advice on contractual agreements and provides representation regarding the enforcement of the law (for example regarding licence agreements, franchise agreements, distribution agreements, cooperation agreements, agency agreements, research and development agreements) or for legal issues relating to the law surrounding employee inventions or cartel law. Since 1987, her job also includes the application and defence of trade marks and designs at the German and European authorities and courts.
Due to her long-standing representation of multiple large international franchises, she has particularly good knowledge and experience in the field of franchising.
Education
Mrs. Schlosser studied law at the Ludwig-Maximilian University in Munich between 1977 and 1983 and graduated with an exam mark substantially higher than average. In 1986 she completed her second state examination in law with the optional subject of business law, subsequently working as a scientific associate for the University of the Armed Forces in Neubiberg, among other things preparing the text for a review of cartel law.
Bar Admission
As a German law attorney, Mrs. Schlosser is authorised to be a representative at all German courts and authorities, as well as internationally at European offices and courts such as at the European Patent Office (EPO) and the European Union Intellectual Property Office (EUIPO).
Memberships
Mrs. Schlosser is a member of the Bar Association for the Higher Regional Court of the district Munich, as well as of national and international associations for intellectual property, namely the German Association for the Protection of Intellectual Property (GRUR), the Association of German IP Experts (VPP), the International Association for the Protection of Intellectual Property (AIPPI) and the International Trademark Association (INTA).
Language
Ms. Schlosser speaks German and English