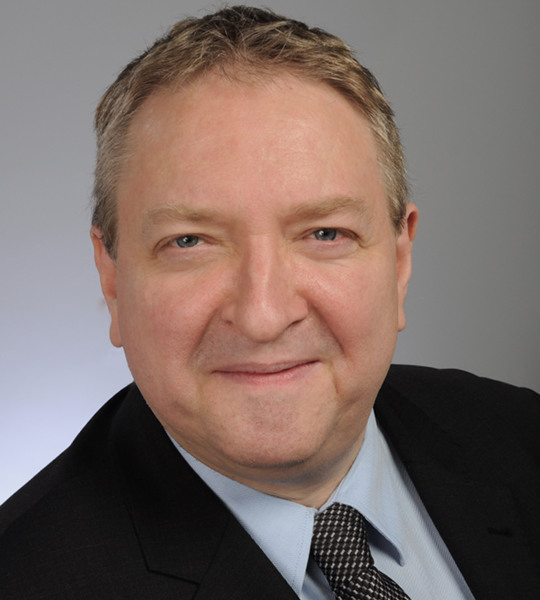 Dr. Daniel Gruber
(Dipl.-Biochem.)
Patentanwalt, European Patent Attorney, Community Trademark & Design Attorney
Contact

+49-89-982-952-28
Office participation
Daniel Gruber is a registered German Patent Attorney, European Patent Attorney and European Trademark & Design Attorney and joined RUSCHKE MADGWICK SEIDE & KOLLEGEN in 2013. He started his career in 1996 with the Patent and License Department of a world-wide leading chemical and pharmaceutical company culminating in heading the Patent group 'Medical Devices and Biotechnology' and becoming a core team member 'Global Patent Litigation'.
Education
Daniel was awarded a Ph.D. by the Freie Universität Berlin for his work on the 'Characterization of novel plasminogen activators from the saliva of the vampire bat Desmodus rotundus', and received a Diploma from the Leibnitz Universität Hannover, Medizinische Hochschule Hannover and Tierärztliche Hochschule Hannover. His diploma project work concerned the 'Plastidic pyruvate-dehydrogenase-complex of barley (Hordeum vulgare)'.
Practice Areas
He is specialized in patent prosecution and litigation having specific technical expertise in the fields of biochemistry, molecular biology, biophysical chemistry, organic and inorganic chemistry, especially in the agrochemical and pharmaceutical field, and medical device technology as well. Furthermore, he is experienced in design patent and trademark protection, portfolio strategy, inventor remuneration, R&D related agreements, such as confidentiality agreements or licensing contracts, and he provides legal opinions, e.g., for the Freedom of Operation.
Admissions & Memberships
In 2006, Daniel was awarded a Diploma in 'European Patent Litigation' from University Robert Schuman, Strasbourg, France. He is admitted to practice before the German Patent and Trademark Office, the German Federal Patent Court, the European Patent Office, and the European Union Intellectual Property Office (EUIPO), and is a member of epi, German Patent Bar, GRUR, EPLIT, AIIPI, LES, FICPI, and VPP.
Language
German and English.