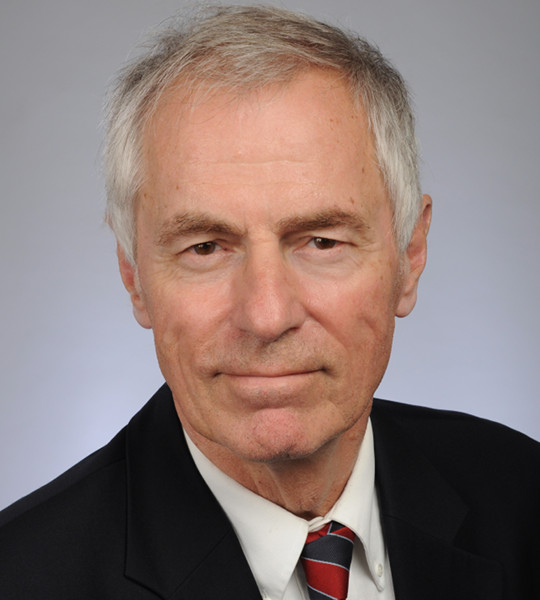 Hans E. Ruschke
(Dipl.-Ing., LL.M.)
Patentanwalt, European Patent- and Trademark Attorney
Contact

+49-89-982-952-28

+49-172-8455-158
Office participation
Hans E. Ruschke is the senior partner of RUSCHKE MADGWICK SEIDE & KOLLEGEN, having been with the firm since 1972.
Practice Areas
Experienced in all aspects of German and European patent and trademark prosecution, Hans specializes in patent prosecution in the areas of test equipment for printed circuit boards, safety clutches, printing presses, paper processing machines, centrifuges, plate heat exchangers, milking and agricultural equipment, medical apparatus, and glass molding machines. Hans is also experienced in handling opposition proceedings, patent and trademark infringement actions and preliminary injunctions in German courts, as well as German patent revocation proceedings, including the various appeal courts and the Supreme Court (Bundesgerichtshof).
Education
Hans studied electrical and mechanical engineering at the Technical University of Berlin, and later undertook further technical and patent law training in the United States. He earned a Masters Degree (Dipl.-Ing.) in mechanical/precision engineering in 1969, as well as a LL.M. in European Intellectual Property Law in 2006 from the German Fern-Universität Hagen.
Admissions
Hans is admitted to practice before the German Patent and Trademark Office, the German Federal Patent Court, the European Patent Office, and the European Union Intellectual Property Office (EUIPO) in Alicante, Spain, and is a member of GRUR, AIPPI, LES and INTA.
Language
Hans speaks German, English, Norwegian, Swedish and some French.